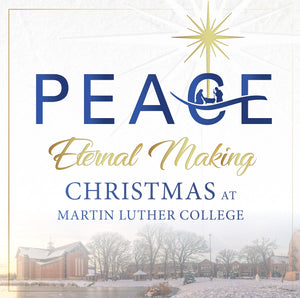 5 selected songs from the 2018 Martin Luther College Christmas concert. 
Upon purchase you will be provided with a download link containing a zip file with the following mp3 files: 
Sussex Carol (2:59)

Silent Night (4:04)

Angels From the Realms of Glory (3:30)

Pieta (6:30)

Brightest and Best (2:29)

Copyright 2020 Martin Luther College. All Rights Reserved.